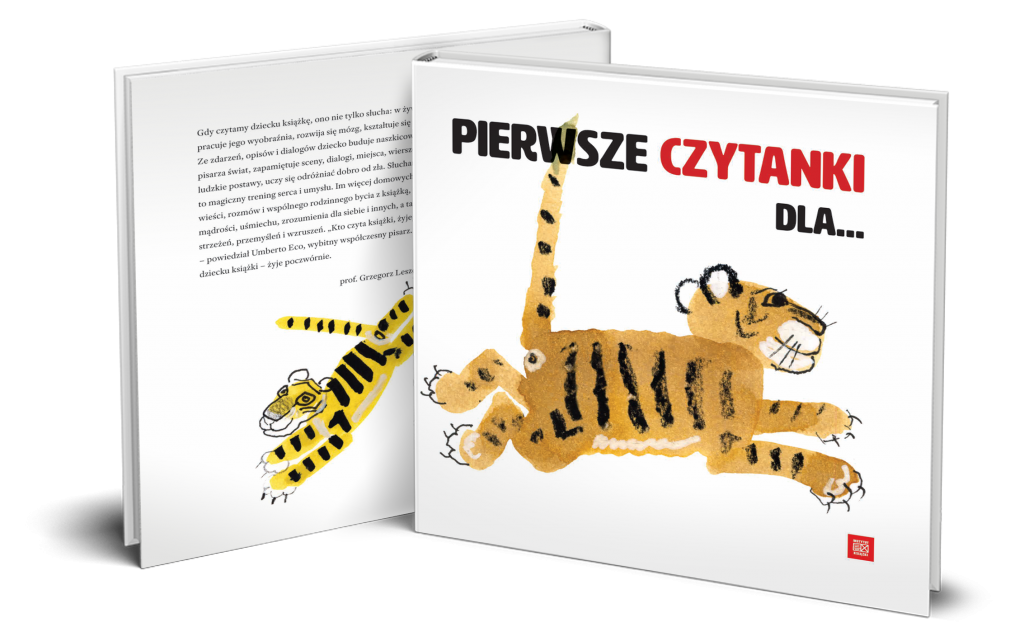 This September, the third edition of the Polish Book Institute's campaign "Small Book – Big Person" was launched. As part of the campaign, every preschooler who comes to the library with their parent will receive an extraordinary book First Readings for… as a gift. We have prepared 300 thousand copies of the book, which are waiting for young readers in over 5200 libraries all over Poland.
This year's edition is the next stage of the great project Little Book – Great Man. So far, books have been given to young parents in hospital maternity wards, now – after last year's successful pilot stage, thanks to which public libraries have gained over 30 thousand new readers – the books will be distributed to preschoolers. Inviting preschoolers to libraries is an extension of the program conducted from 2017. It was then that the Book Institute began distributing books for newborn infants in hospitals. By the middle of 2019, approximately 600,000 books had been handed over. Now, in the libraries participating in the programme, young readers will receive a unique gift – the book "First Readings for…", adjusted in terms of form and content to the needs of a preschooler and meeting the highest standards in designing beautiful and wise books for the youngest.
A carefully selected set of works by outstanding Polish poets and children's writers includes both classics and contemporary works. The authors include Joanna Papuzińska, Wanda Chotomska, Czesław Janczarski and Hanna Januszewska, and the whole work was illustrated by the outstanding artist Józef Wilkoń, whose works can be found in many public and private collections around the world. The artist's output – recently awarded the Commander's Cross of the Order of Isabella the Catholic – includes several dozen group exhibitions and over 60 individual exhibitions, including those at the MAG Gallery (Zurich, 1980), Centre Pompidou (Paris, 1989), Museum of Illustration (Toyama, 2001) and Zachęta National Gallery of Art (Warsaw, 2006).
In the package, children also receive the Little Reader's Card. For each visit to the library, the Little Reader receives a sticker, and after collecting ten – a personal diploma. For parents and guardians we have prepared a brochure entitled Connected by a Book – a Preschooler Goes to the Library, which reminds about the invaluable role of reading in the development of children and the benefits of frequent visits to the library.
The PLN 19 million (approx. 4.4 million EUR) programme is financed by the Ministry of Culture and National Heritage as part of the National Programme for the Development of Reading.