The Swedish edition of European Book Day took place on 19 May in the city of Gävleand was organized by the Workers' Educational Association (ABF). The event was part of the larger event "OrdetFritt" ("The Free Word") which is carried out every four years.
EBD Sweden was divided into three official parts:
The reading session with authors from Austria, Germany, Romania, and Sweden.
A meet-up for interested members of the target group with the Swedish author and project leader.
A round-table discussion with local and regional ABF-branches and potential co-partners.
The reading session took part at in one of the exhibition halls in the County Museum of Gävleborg, which was the main venue for the bigger event. It was hosted by the Swedish EBD-project leader and national coordinator at ABF, Charlotta Nordblom Nellgård. She started with introducing the project held a presentation about literacy and reading – and the importance of reading. After that the invited European authors read in their mother tongue; Christoph Mauz (Austria), Jona Elings Knutsson (Sweden), Maria Orban (Romania) and Andrea Penkhues (Germany). The texts by the authors was also read in Swedish by Charlotta Nordblom Nellgård. The audience consisted of about 40 persons.
Connected to the three official EBD-parts there were also seminars on the subjects reading and literacy, for example:
Read to me, Daddy!
Story time for adults
Social reading
Working class-authors finds new readers
"Ordet Fritt" was a three day event that consisted of 247 programs (seminars, workshops, cultural events) with a total of 1 236 participants.
Activities with the target group
After the reading session on the Swedish edition of the European Book Day a meet-up with interested members of the target group was held. About 10 persons took part in a discussion about reading, writing and storytelling led by the Swedish author Jona Elings Knutsson and Swedish project leader of European Book DayCharlotta Nordblom Nellgård.
Members of the target group also worked as volunteers and hosts during the bigger "Ordet Fritt"event. They were recruited from local youth-NGOs and youth centres. From the meet-up and the local NGOs and youth centres a group of interested youths took part in different dialogues and workshops during the fall of 2023. A final two-day creative workshop was held in Sandviken just outside Gävle on December 10-11th. The workshop was led by acclaimed and praised Swedish writer Anna Sanvaresa.
EBD  Sweden in numbers
4 authors from 4 countries (Austria, German, Romania and Sweden) participated
The official EBD – reading attracted about 40 persons, the bigger Ordet Frit t- event went on for 3 days with 247 programs and 1 236 participants.
112 dedicated volunteers.
88% of the participants claimed in an evaluation that their sense of community within ABF strengthened due to their participation.
89% of the participants claimed in an evaluation that the program satisfied their expectations.
70% of the participants claimed in an evaluation that they had made new contacts within ABF or member and partner organizations thanks to their participation.
Testimonials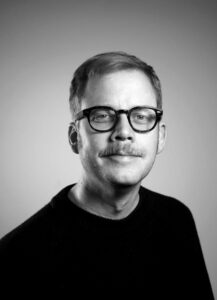 "It has been an honour for ABF to be part of the international project EBD. We have felt a great sense of pride and joy to see so many people meetin the different parts of the project. Being part of the exchange between authors from several European countries and taking part in our partners' activities and experiences has really strengthened our own ongoing and upcoming reading promotion activities, which have also been allowed to come to an outlet in the meetings and workshops we have conducted with the target group."
Mikael Andersson, national coordinator at ABF (photo by ABF)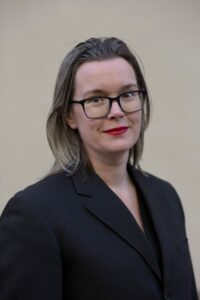 "It's been a pleasure to travel Europe and meeting authors and readers. Especially so during the current times with pandemic, the war in Ukraine and the rising of the far right-movements. I think that sharing stories is crucial given the circumstances."
Jona Elings Knutsson, participating author from Sweden (photo by ABF)
About ABF
ArbetarnasBildningsförbund, (ABF) translates to Workers' Educational Association. ABF is a non-governmental organization, based on a clear set of values. ABF is party politically independent but with values that coincide with the labour movement.
ABF offers popular education in all the municipalities in Sweden through study circles, courses, lectures, and cultural events. The characteristic of popular education in comparison to formal education is that it's based on the individual needs and that it is not graded. It is a way of learning outside the traditional school system. An informal education system to care for everyone's right and access to lifelong learning and development.
Facebook: https://www.facebook.com/abfsverige
Instagram: www.instagram.com/abfsverige
Twitter: https://twitter.com/abfsverige
LinkedIn: https://se.linkedin.com/company/abf-arbetarnas-bildningsf-rbund