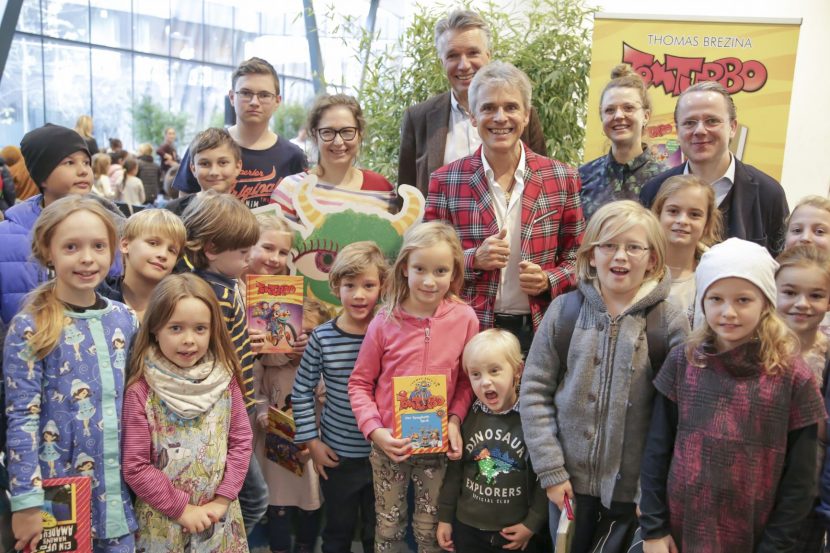 Date/Time
Date(s) - 16/11/2018
All Day
Location
Austria
On November 16, the third Austria-wide Great Reading Aloud Day took place in schools, kindergartens, bookstores and libraries – spread all over Austria and this year also in South Tyrol. Under the motto Let's celebrate fantasy more than 5,000 children have pricked up their ears or even read aloud themselves.
Reading aloud was celebrated as an incentive for the imagination, as an encouragement for concentration, as an opportunity to get into conversation with each other. Among others, best-selling author Thomas Brezina (photo), read new stories of Tom Turbo, one of his main characters. In Vienna's FLiP (Financial Live Park) 200 children listened to him enthusiastically and celebrated Tom Turbo's 25th birthday on this occasion. TV and radio covered the event.
Since 2016 more and more partners actively support this initiative of Facultas Publishing in cooperation with FliP, Industriellenvereinigung and Stiftung Lesen. 2019 the event will take place November 18th.