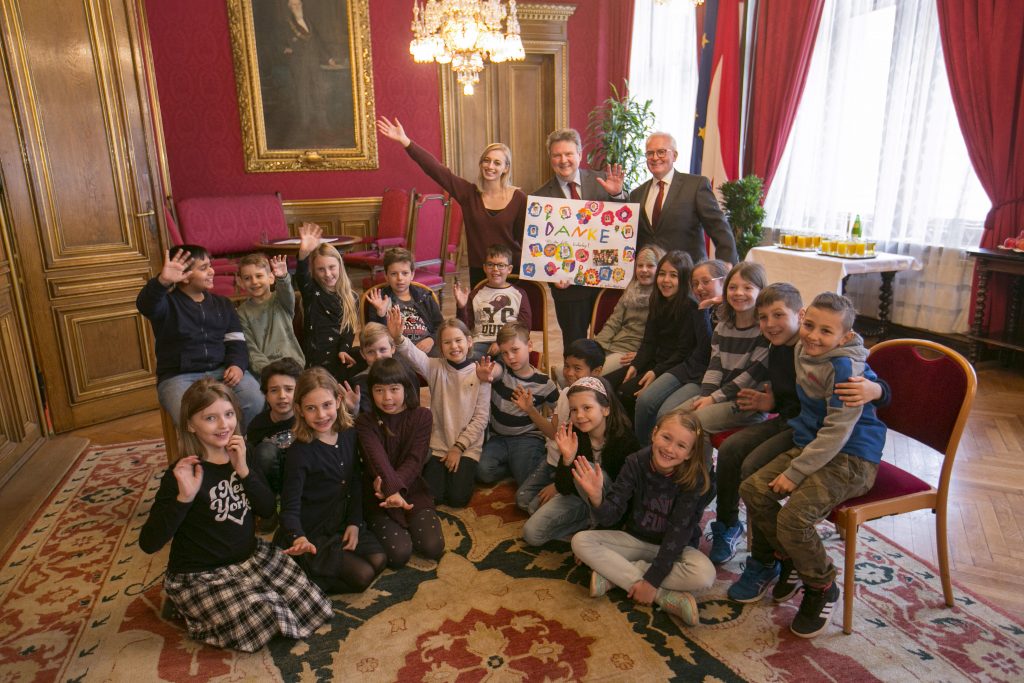 On the 28h of March 2019, the Austrian Reading Aloud Day celebrated the importance of reading and literacy promotion in Austria by holding 1727 public readings nationwide.
The Austrian Reading Aloud Day gives a noticeable impulse for more literature in everyday life. Reading is the corner stone of education and, therefore, one of the our important cultural skills. Nowadays Twitter, Facebook and co. reduce reading habits and the possibilities of expression to a minimum. For these reasons Reading Aloud is so important.
Many contemporary studies are focusing on the problematics of reading, the conclusion is unanimous – Reading Aloud is an important, if not the most important, basis for promoting children's reading and writing skills. Children who are being read to are not only more receptive and focused, they also have a significant advantage in language development and cognitive skills later on. And that applies to all children – regardless of their background, educational level or status.
© Bubu Dujmic
Support from the Government
Dr. Michael Ludwig, the Mayor and Governor of Vienna, signed the Europe Reads book and the petition to the European Parliament.
The Austrian Reading Day is an initiative of Echo Medienhaus and supported by ORF and VORmagazin.
Find out more: https://vorlesetag.eu/