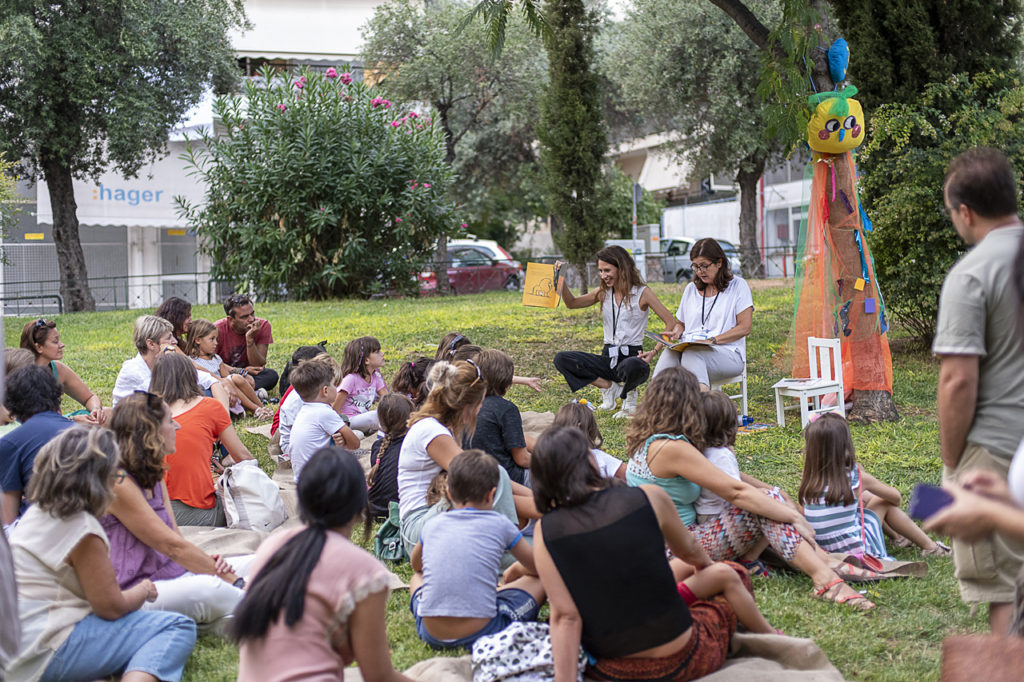 "DIAVAZOYME PAREA!" ("Let's read together!")
Open-air event that was held on the International Literacy Day (September 8th) and took place in Athens, at a park where two public children's libraries are located. It consisted of parallel reading aloud sessions in 10 languages; it also included a book gifting bazaar and ended with a concert of the Athens Municipal Philharmonic Orchestra. More than 800 children with their families participated.
Mrs Maria Iliopoulou, Vice Mayor for the Child, and Mr Lefteris Papayannakis, Vice  Mayor for Immigrants & Refugees supported the EUROPE READS Campaign by signing the book.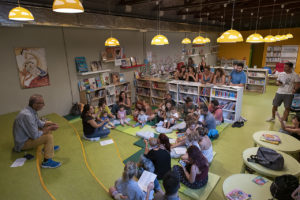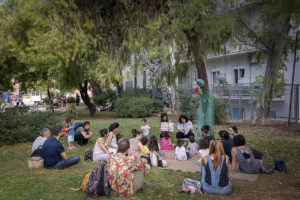 GOAL OF OUR   CAMPAIGN:
The goal of our campaign is
to raise awareness of literacy issues and establish the annual celebration of the International Literacy Day in Greece;
to promote reading as a pleasant activity that benefits children and families in multiple ways;
to stress the importance of mother-tongue reading for children with immigrant background.
IN OUR COUNTRY THE MOST PRESSING ISSUE CONCERNING READING IS:
The absence of public policies for the promotion of reading and the lack of a national action plan in order to effectively face the consequences of the literacy crisis in Greece.
WHAT WE NEED MOST TO PROMOTE READING IS:
The role of the library is vital for the community as it provides free access to knowledge and equal reading opportunities to all the population. In Greece we need more and better equipped public and school libraries all over the country with regular and adequate budget, qualified staff and rich collections of books and reading materials in several languages.
DIAVAZONTAS MEGALONO