What is Europe Reads?
In November 2018, EURead launched its first pan-European reading campaign. During the Bundesweiter Vorlesetag (German Reading Aloud Day) the first entry in a Europe Reads Book was created. Over 25 entries in no less than three Europe Reads Books would follow, all across Europe. The travelling books have successfully raised awareness about the importance of reading promotion. The animation film that was produced for the campaign has been translated and/or subtitled into 7 languages.
Goal
The Europe Reads campaign raises awareness about the importance of reading promotion, first of all on the national level. Participating organisations have invited national or local politicians (or in some cases other professionals) to visit their reading promotion activity and co-sign the Europe Reads Book and petition, thus showing that reading is important. In many cases, journalists were present to report about the signing of the book. The organisation itself would document in the book not only how they promote reading, but also what is their greatest need and most important issue. Most book signings were also documented on the EURead website.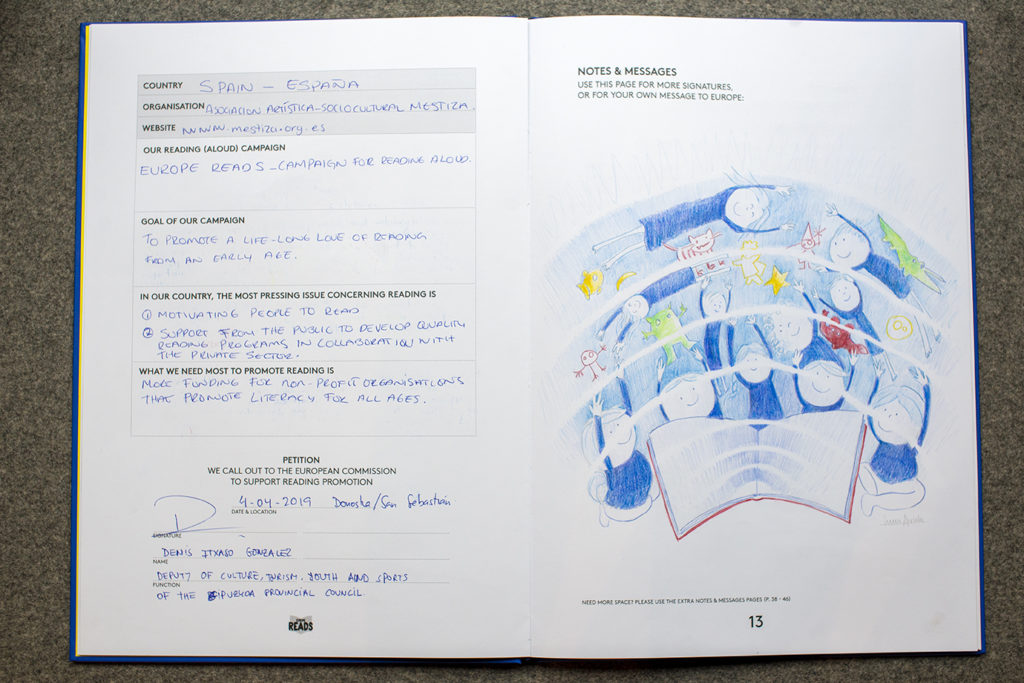 Petition
The petition in the Europe Reads books was signed by many organisations and their invitees. It is aimed at the European Commission, and reads: 'We call out to the European Commission to support reading promotion.' In Slovenia, the participating politicians and publishers chose to sign another text, which is about their ambition to promote reading in Slovenia.
Apart from these more official contents, the Europe Reads Books also had room for extra thoughts and notes. This open space has been filled in by children, authors and illustrators.
Final destination
The Europe Reads Books were planned to reach their final destination in April 2020, when they were to be presented to Mrs. Katarina Barley, vice-president of European Parliament. However, due to the Corona crisis, the meeting has been postponed untill later.
If you have any questions or suggestions regarding Europe Reads, please contact daan.beeke@euread.com.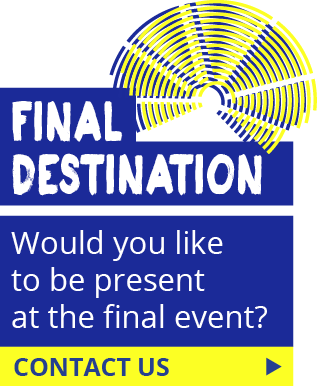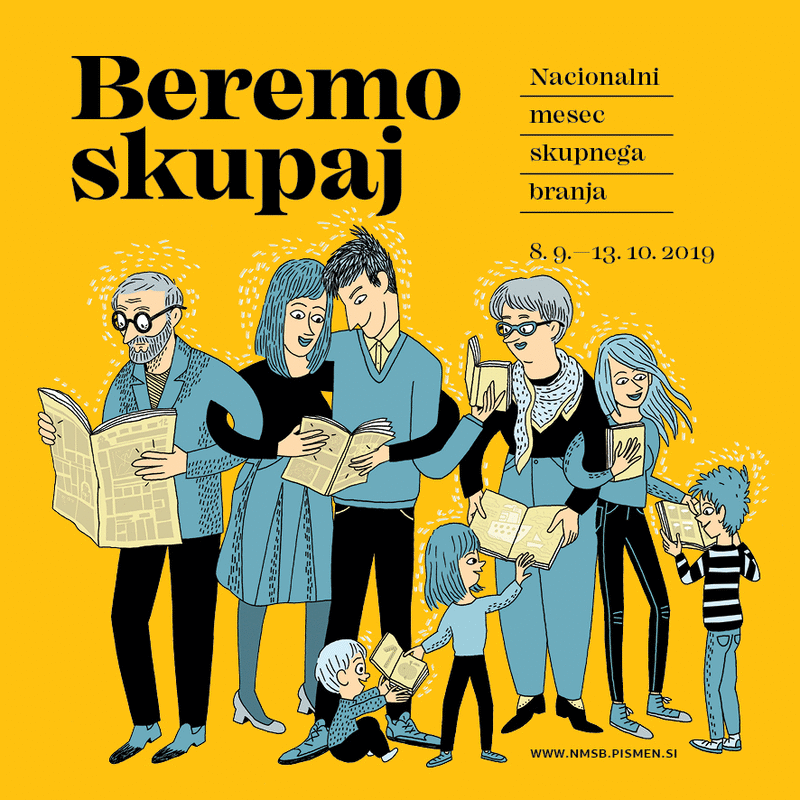 On International Literacy Day 2018, the first National Month of Reading Together (NMRT, Slov. Nacionalni mesec skupnega branja) commenced as a joint initiative of nine organisations. More than 250 partners and supporters proved that unity is strength indeed – more Read More …
0 comments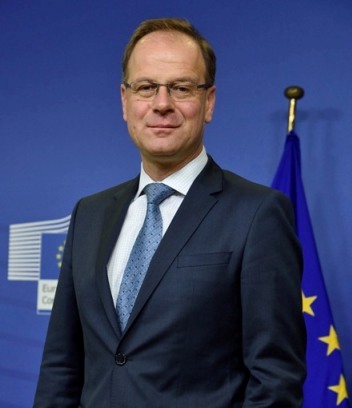 Culture and education are at the heart of the European project. They can boost development and mutual understanding by connecting people and generations, communities and countries. One important part of this process are the reading skills of every citizen in Europe. Therefore, investing in education and young people remains a priority. Solid literacy skills are key to ensure that we leave no one behind. Only 15 minutes of reading aloud or for pleasure every day make a huge difference. This is why I support the pan-European campaign Europe Reads, which aims at inspiring people to read. It can play an important role in fostering literacy across Europe – which is an essential part of building a cohesive, resilient society.
Tibor Navracsics, European Commissioner for Education, Culture, Youth and Sport
Why Reading is relevant for Europe
Reading and literacy are vital for all citizens in Europe. The ability to read is a prerequisite for education, personal development, integration, participation in society and economic growth in today's media-led and culturally diverse society. Furthermore, reading trains everyone to understand complex facts and circumstances, which is essential in forming democratic behaviour. In order to address this challenge, EURead, the European network for reading and literacy agencies, and its members in all major European member-states, have developed programs and campaigns to raise the profile of reading and literacy.